Blackthorn Lavender is a family farm and business located near Sugar Grove, West Virginia, which borders Blackthorn Creek, a tributary of the south branch of the Potomac River. Our property provides an elevation of 2,500 feet, conducive to growing multiple varieties of L. angustifola and L. x intermedia lavender cultivars. In addition to fresh and dried bouquets and buds, we offer a selection of value-added lavender products. This includes culinary, aromatherapy, and spa, lavender-flaxseed warming pillows, lavender print decorative linens, and our own custom-designed wreaths.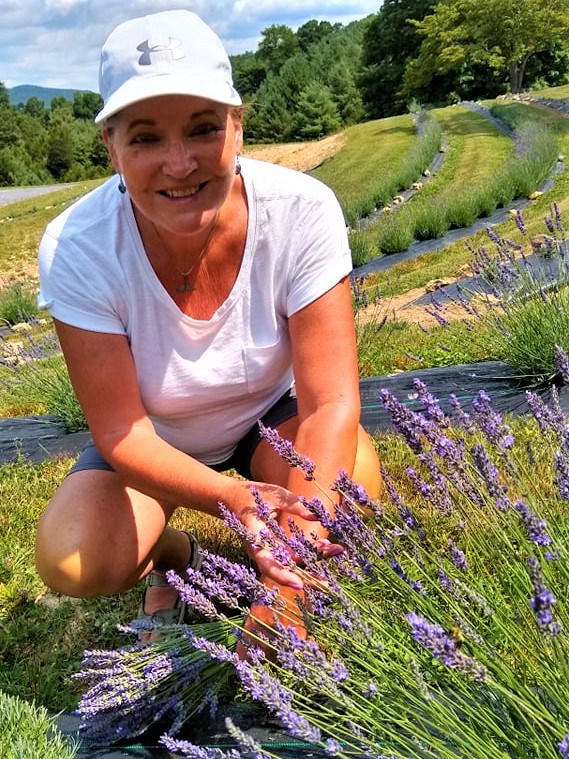 Only the Best for Our Customers
Blackthorn Estate owners Leonard and Trish Uptain spend hours caring for their lavender and producing the best products possible to ensure you receive the quality products you expect from Blackthorn Estates Nursery.
Herb de Provence and gourmet salt and pepper infuse a delicious savory flavor to grilled fish, chicken and roast pork. 
Add a small amount of extract to flavor lemonade, tea, syrup, cake, frosting, fruit salad, ice cream, and sorbet.
Let your stress melt away with a refreshing blend of Lavender and Lemongrass.  Other scents available!
Take the tension out of your muscles with our Lavender Flax Seed Neck Warmer. Use with heat or cold. 
A carefully selected blend of herbs, this tea aids in relaxation and digestion and tastes great. Naturally caffeine free.
We may be located in West Virginia, but we also travel to you! Keep an eye on our calendar to see when we'll be in your local area.
Customer feedback is the lifeblood of our business. Tell us what's on your mind, good or bad.
We respond to all customer feedback and look forward to hearing from you!